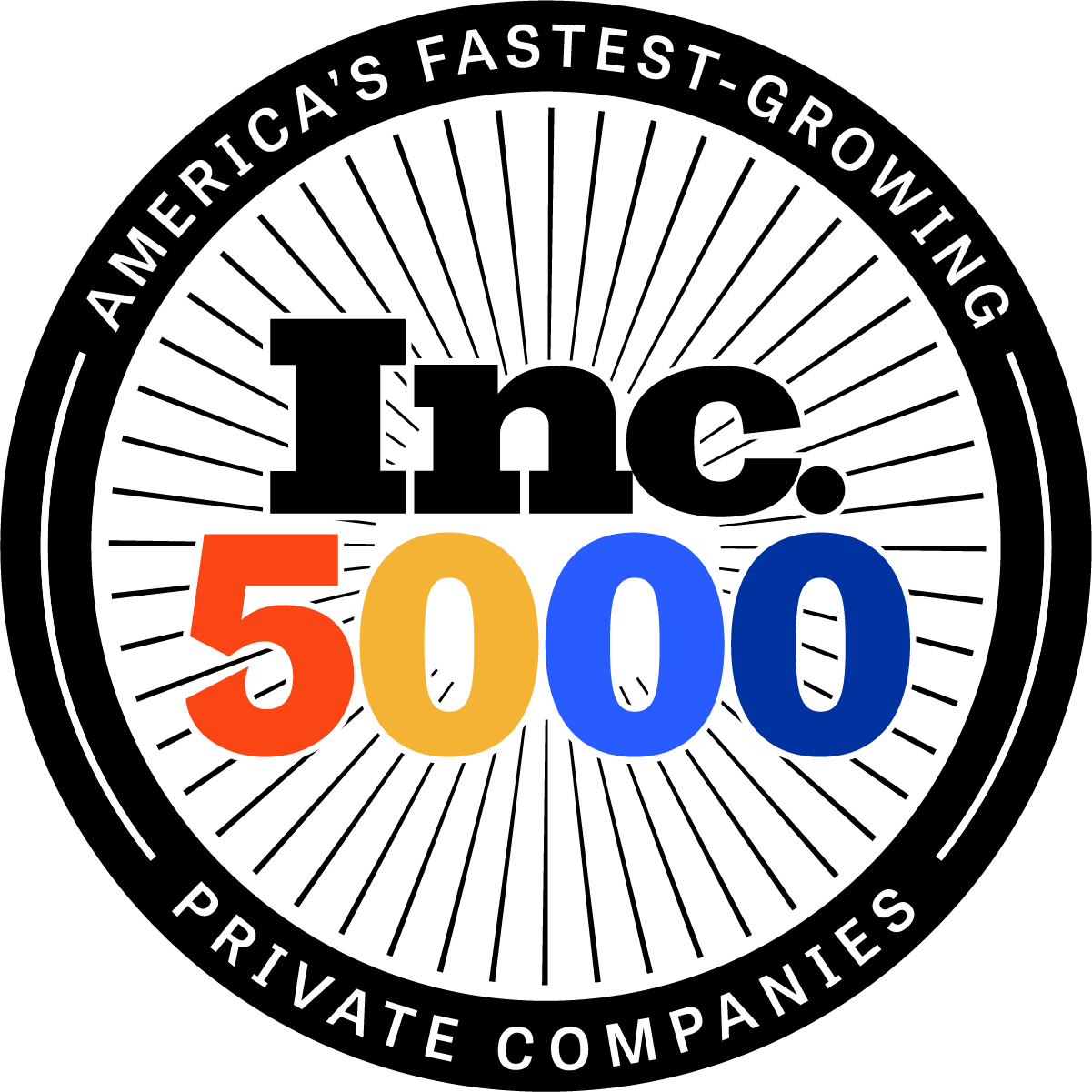 RALEIGH – August 13, 2020 — Reunion Marketing, a data-first automotive digital marketing agency, has been awarded the 1,481st position in Inc. Magazine's prestigious Inc. 5000 List. In Reunion's first year of eligibility for the Inc. 5000 award, the placement and acknowledgment from Inc. Media comes after a three-year growth rate of 299.69%. With this appointment, Reunion will join the ranks of notable companies such as Microsoft, Timberland, Patagonia, Intuit, Chobani, and Oracle.
Not only have the companies on the 2020 Inc. 5000 been very competitive within their markets, this list holistically highlights staggering growth compared with prior years' lists. The 2020 Inc. 5000 achieved an incredible three-year average growth of over 500 percent and a median rate of 165 percent. The Inc. 5000's aggregate revenue was $209 billion in 2019, accounting for over 1 million jobs over the past three years.
Reunion CEO and Founder, Dave Spannhake, says, "This achievement is another reinforcement to the power of goal setting and building company-wide alignment and direction. Earning a spot among the country's fastest-growing companies on this list was a goal we outlined for ourselves in our three-year picture, just two years ago. We are a team that continues to grow and improve, and setting and realizing multiple major goals is what created the environment for this to become a reality. The most exciting part of this accolade: we are confident that we are just getting started in our long-term growth goals!".
You can view Reunion Marketing's company profile here.
More about Inc. and the Inc. 5000
Methodology
The 2020 Inc. 5000 is ranked according to percentage revenue growth when comparing 2016 and 2019. To qualify, companies must have been founded and generating revenue by March 31, 2016. They had to be U.S.-based, privately held, for profit, and independent—not subsidiaries or divisions of other companies—as of December 31, 2019. (Since then, a number of companies on the list have gone public or been acquired.) The minimum revenue required for 2016 is $100,000; the minimum for 2019 is $2 million. As always, Inc. reserves the right to decline applicants for subjective reasons. Companies on the Inc. 500 are featured in Inc.'s September issue. They represent the top tier of the Inc. 5000, which can be found at http://www.inc.com/inc5000.
About Inc. Media
The world's most trusted business-media brand, Inc. offers entrepreneurs the knowledge, tools, connections, and community to build great companies. Its award-winning multiplatform content reaches more than 50 million people each month across a variety of channels including websites, newsletters, social media, podcasts, and print. Its prestigious Inc. 5000 list, produced every year since 1982, analyzes company data to recognize the fastest-growing privately held businesses in the United States. The global recognition that comes with inclusion in the 5000 gives the founders of the best businesses an opportunity to engage with an exclusive community of their peers, and the credibility that helps them drive sales and recruit talent. The associated Inc. 5000 Conference is part of a highly acclaimed portfolio of bespoke events produced by Inc. For more information, visit www.inc.com.
For more information on the Inc. 5000 Conference, visit http://conference.inc.com/.
To learn more about Reunion Marketing, visit www.reunionmarketing.com
ABOUT REUNION MARKETING. Reunion Marketing is a full-service digital marketing agency, specializing in automotive SEO, SEM, and social media marketing. Reunion has provided comprehensive strategies to increase its partners' website traffic and conversions. Reunion Marketing also works with local nonprofits and small businesses across the US that has fostered its expeditious growth and development.