KeyLift is Reunion Marketing's algorithmic approach to keyword analysis and content marketing. By assessing keyword rankings in top geos, a content plan is made to make intentional and noticeable impact.
Analyze
Millions of search queries and volume data is analyzed to curate a list of high-intent keywords.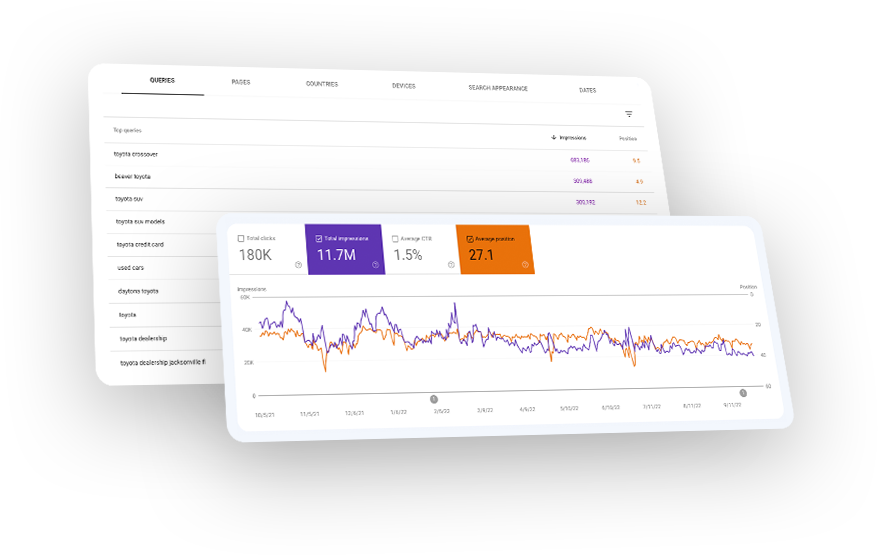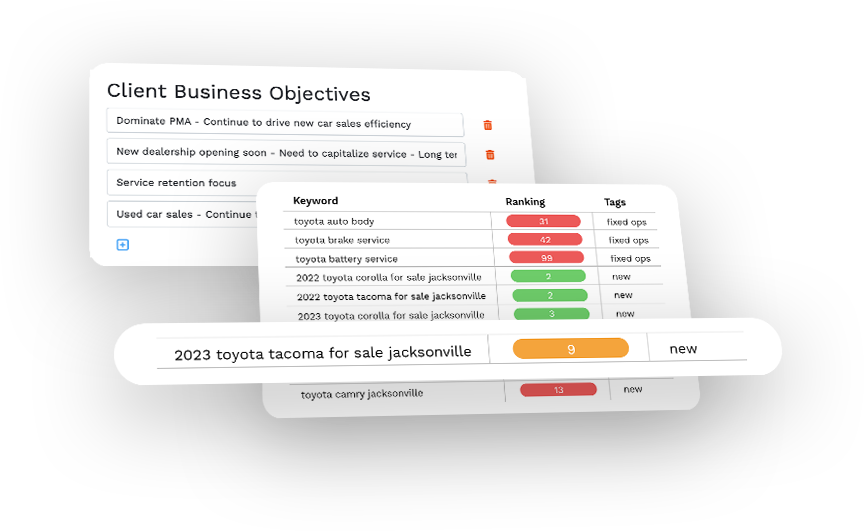 Align
Objectives and goals are established to develop a custom keyword and content strategy.

Execute
The custom 6-month content strategy plan including up to 60 original pages is deployed, all with the expectation that rankings improve and business goals are becoming business realities.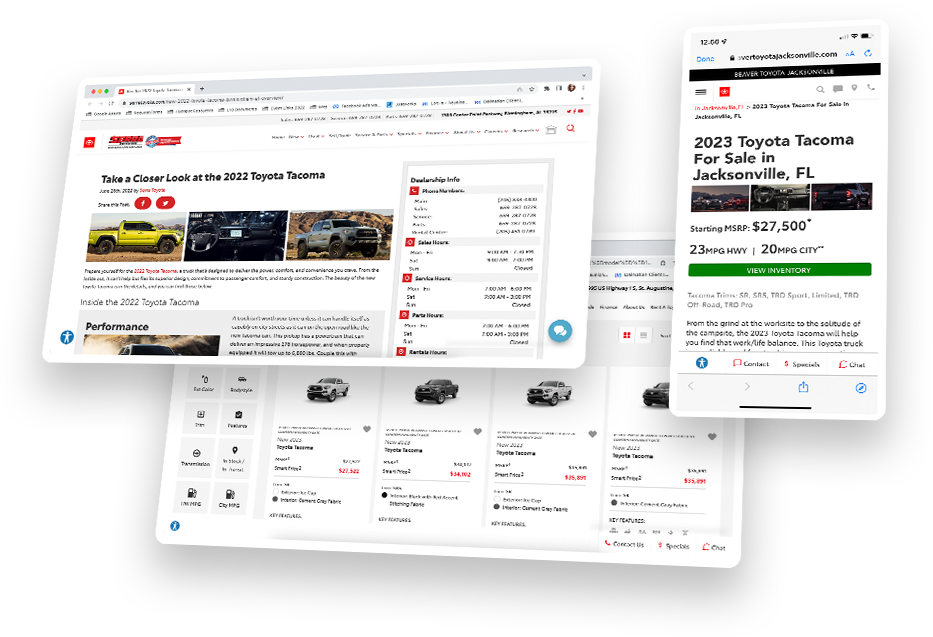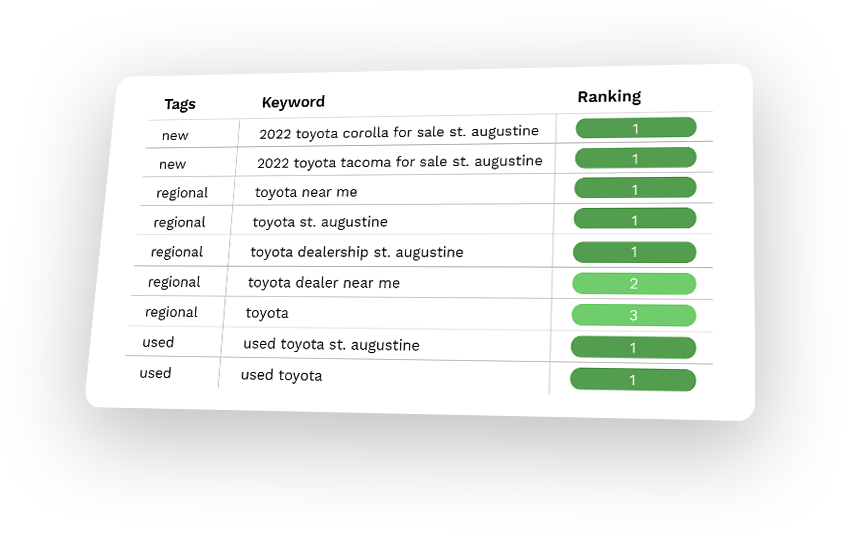 Results
Now that content is in place, it's time to celebrate the wins! Results should indicate that the primary geo is lending consistent traffic to relevant pages.

Expand
Now the fun begins! Together, we will reassess business objectives to establish the next phase of keyword and content strategy and success. We broaden the stroke of success by expanding into other geographic markets with custom content. Month-to-month original content will be published to your website so you are always capitalizing on the searches happening in the markets most important to your dealership.