Our
Solutions
Power Success
Unrivaled customer service and a culture of experimentation put our partners on the path to progress.
Digital marketing has long been too competitive for a one-size-fits-all, agency approach. At Reunion Marketing, we respect that every business is unique. The strategies we deploy for our customers are driven by data, but perfected through experimentation and communication.
Your success is our success.
Just ask the 85% of our clients who have hit all time highs
Reunion Marketing Announces
Automotive's First Automated SEO Dashboards, Algorithmically Powered by Current Keywords through Strategic Content Deployment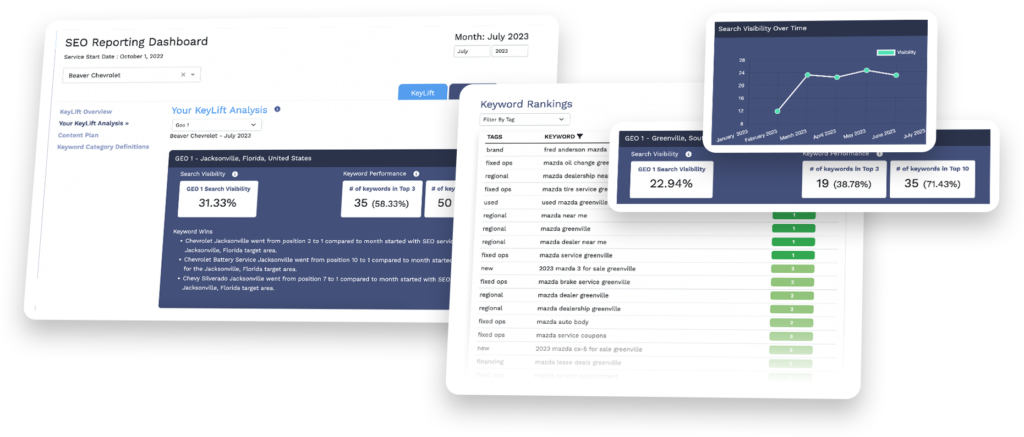 Acclaimed. Value-Oriented. Available. Engaged. This Is What a Digital Marketing Agency Can Be.

Unrivaled Customer Service
We wouldn't exist without our partners. That's why everything we do is centered around providing unmatched support and maintaining long-term relationships with our clients. With a 97% average retention, we take your success seriously.
Culture of Experimentation
Like scientists in a lab, we meticulously create a hypothesis of how we could be better servicing our customers and swiftly move into the launching of experiments. Reunion Marketing's culture of experimentation has been the very reason we've launched advances in SEO, innovations in Paid Search, and agility in Social Media.
Data-First Approach
As we've always said, data beats intuition. That's why it's the backbone of our services. We research consumer behaviors and trends and analyze results to stay at the forefront of innovation. The ultimate outcome is concrete success metrics for our partners and proven processes behind every service.