Digital Marketing for Automotive
Process-Driven SEO, Paid Search, & Social Advertising
for your automotive dealership
Today's buying process now starts online – so why wouldn't your marketing strategy?
Our Search Engine Optimization, Paid Search Marketing, and Social Media Advertising solutions help dealerships rely on their website to accelerate leads and customers.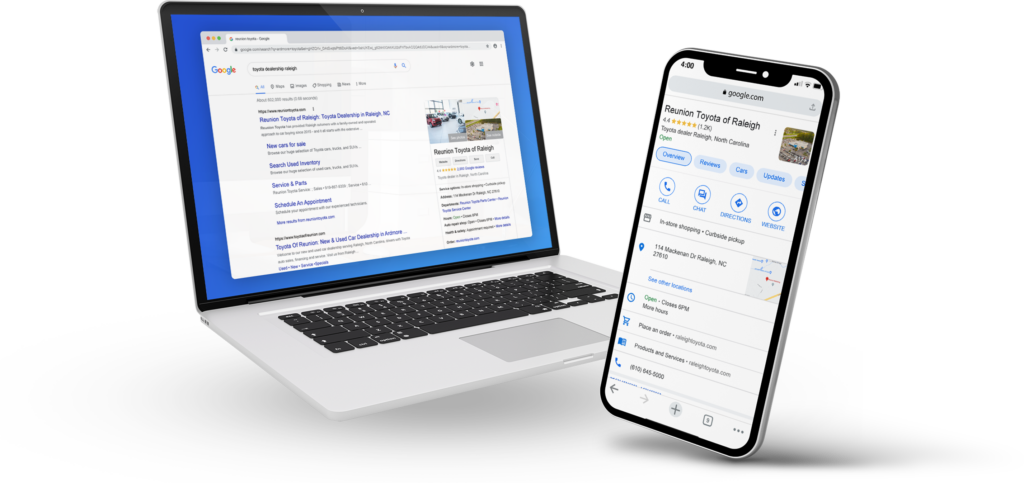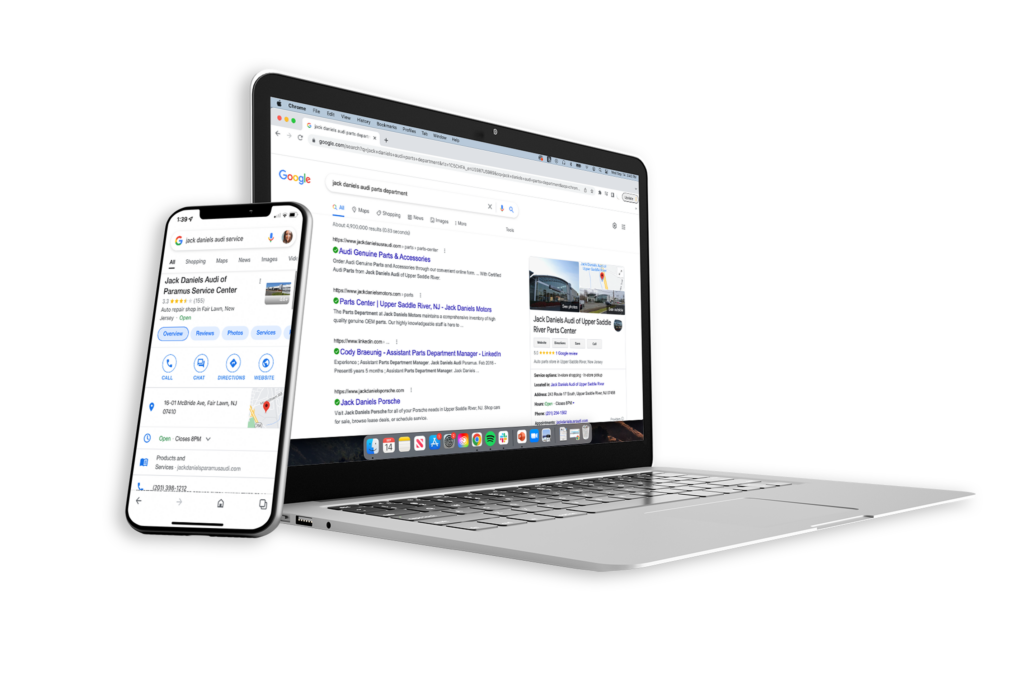 SEO
Our content marketing solution, KeyLift, introduced the automotive industry to the first algorithmic approach to SEO. Combine this keyword and content marketing strategy with essentials technical SEO and the ever-important Local SEO best practices and watch your website break traffic records.
Paid Search Marketing
Reunion Marketing's PPC process curates an adaptable strategy that analyzes keyword query data, respects budgetary constraints, and upholds dealerships sales objectives. From high-intent search campaigns, to VLAs and PMax campaigns, all the way up the ladder to Display and Video ads, every account is unique. And we'll always charge flat-rate.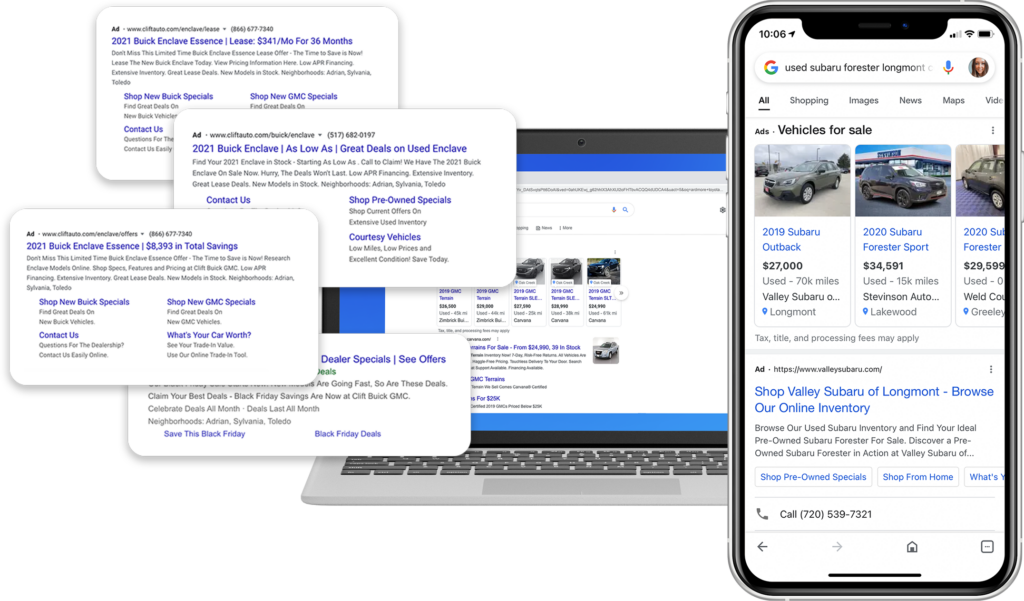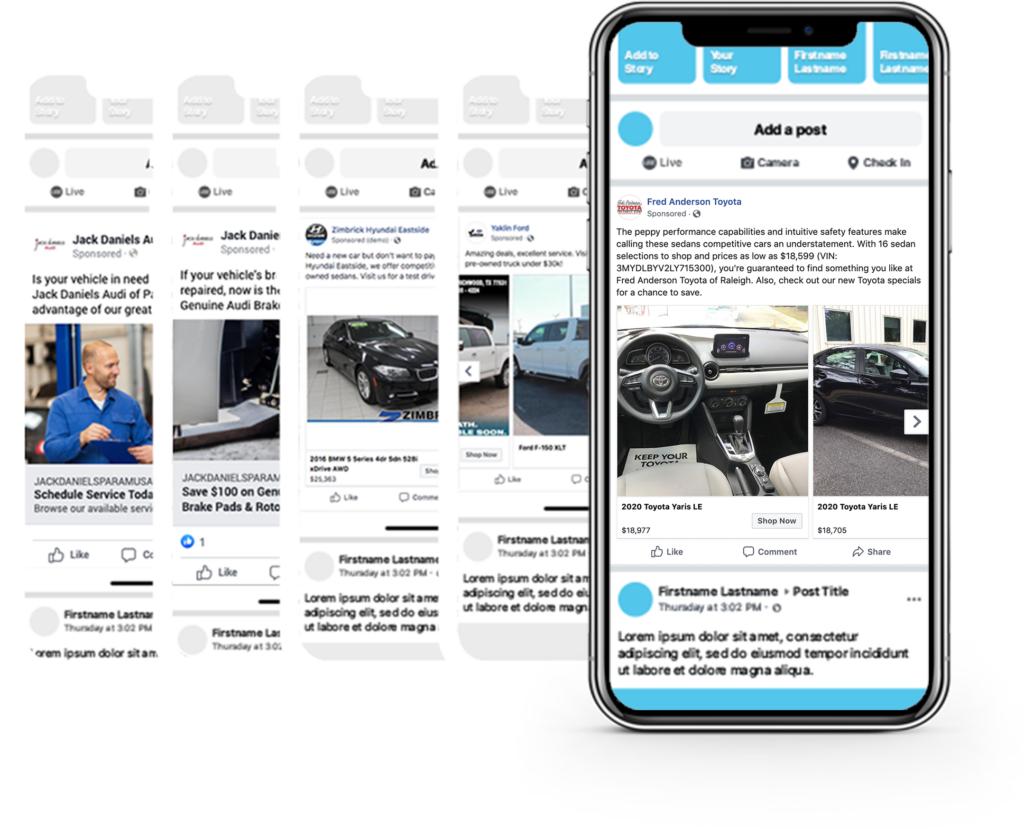 Social Media
Automotive Inventory Ads, Lead Generation Ads, Video Ads, and more. The power of a social media strategy with Reunion Marketing at the wheel means ads are tailored to each stage in a decision maker's shopping journey.
Triumphant Trade-Ins: How Jack Daniels Motors is Influencing More Trade Leads Than Ever Before
Five Bold Predictions for Automotive Marketing in 2023