We're not far removed from a period of uncertainty in auto sales. As the industry recovers, more dealers are doubling down on their most essential offering, fixed ops. While you shore up your service and parts department, you may also want to reevaluate how you advertise these parts of your business.
Transparency and effective communication remain important to a successful ad campaign. If your service department isn't already involved in pay-per-click advertising, our PRO Drive solution can streamline that experience and help you get the best ROI from your ad spend.
Here are a few ways you can continue to pivot your ad campaigns to encourage ready-for-service shoppers to drive to your service lanes.
How to Leverage Paid Search Ads for Fixed Ops Messaging
Local Search Ads
People make urgent, high intent searches every day to find brakes, tires, batteries, and oil change services. Take advantage of ad copy to communicate how your dealership is keeping people safe when they bring their car in for service. Potential ad copy might say:
Your Safety is Our Priority

Pick-Up and Drop-Off Service Available

Contact-Free Service Available

Extended Weekday Hours Of Operations

Display Campaigns
Display ads are a great way to visually remind users that your dealership has the top technicians available to service your vehicle. These ads should stay on subject and get one point across. If your service center has started offering early-bird hours or contact-free service, display campaigns are the most effective channel to share that message.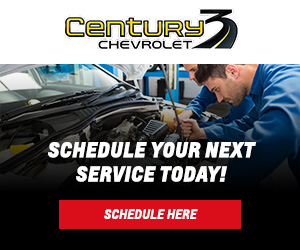 Video Pre-Roll Campaigns
Video ads are best suited to increase brand awareness and stimulus in your market. Enabling a service pre-roll campaign that communicates relevant information could be the deciding factor between your dealership and the independent mechanic down the street. Capturing that lead could be as simple as reworking and rerecording a pre-roll script.
PRO Drive Can Power Your Fixed Ops PPC Campaigns
When you use the right methods for reaching ready-for-service customers, you'll be amazed what kind of return you can get from your service department. At Reunion, we created a dedicated fixed ops solution that combines the most effective means of amplifying your parts and service messaging so you can eliminate waste in your ad spend. That includes automatically and intelligently promoting your service specials.
With PRO Drive, we're ready to optimize more than your paid search campaigns. Count on us to develop efficiencies that will keep your entire dealership successful.